Nicolet High School
Class Of 1964

Welcome to the WebSite
for the Class of '64
Our 50th(+1) Reunion Celebration
is now "In the Books"
***Weekend Highlights***
(OK ... now check the Reunion Weekend Pics/Videos link to see the latest in the pictorial history of our weekend! ... and ... add your own pics!)
--------------------
An Essay ... by Myrna Shulman Ossin


Wisconsin Impressions from 51st High School Reunion

As a kid, I don't remember so many trees, all in bloom in May, covered in white blossoms like snow on a Christmas tree or the other bright pink variety of tree that showed like a field of roses on a rich green background. People told me they were magnolia trees, but the only magnolias that I am familiar with is the kind in the South with huge long dark green leaves and 8-inch wide white petal flowers that if one wanted to decorate a hairdo, the flower would cover one's whole head. The southern variety have a triangular shape, not the round shape of the Wisconsin tree.

I don't remember the copious beds of yellow daffodils or the great variety of tulips in multicolor popping up, but I do remember the dandelions. I loved their buttercup color dotting the lawns and even the abandoned fields. They were everywhere. I know that my dad didn't appreciate their invasion as a weed, but now all into medicinal plants, I value them even more than just for the function of "he loves me, he loved me not" as I plucked out the petals or how much fun it was to blow the seeds into the air to see how far they would float as the yellow pedals turned to white parachute puffs with a seed passenger on the end of each.

I don't remember the Canadian geese with their prominent colors as they foraged in Brown Deer Park. I only remembered that there were many pigeons around the downtown buildings or an occasional swan swimming in the lagoon that reminded me of my favorite ballet, Swan Lake or perhaps the Hans Christian Anderson tale of the Ugly Duckling. I also remembered the robin's nest each spring poised on the crux of the second story drainpipe just outside my grandparents window where I could watch the baby robins hatch, being fed, and grow year after year as the robin couple returned to start a new family. I was pleased to see during our visit there was one robin that appeared each morning checking the newly green lawn for the occasional insect or early bird worm. There was also the finch helping himself to copious amounts of bird food from the feeder perched around my aunt's house. As a freshman at Nicolet High School, I remember getting up when it was still dark to go bird watching one early morning with my biology teacher and a few of his other students. I have to admit it was worth the trouble to enjoy that part of nature that many never take time to see.

I was also taken back by the quantity of very steep church steeples on the way to and from the airport. They have been blackened by the years, but still held a charm that added to the landscape. The steep house roofs that allow the winter snows to slide off of the many two story houses seemed so unlike the flatter roofs of the one story ranch houses all in pastel colors that are so common in Florida where I have lived for the past forty some odd years. The cool temperatures of 50 ish degrees and the slightly overcast days were so different from the ninety degrees sunny days of Orlando this time of year. It was somewhat of a relief to have the cool.

We were also able to enjoy some of the pleasures of the foods so everyday to Milwaukeeans. The rich ice cream with a huge percentage of cream almost custard- like that came in a cookie cone so large one could almost dive in. Definitely, a meal in itself. There was the Bratwurst so thick that it was hard to wrap one's mouth around both the bun and the brat, the tenderloin so soft it barely needed fork to slice off a piece and the chicken that really was so succulent and tasted like it was just off the farm. I remember my small garden as a child. I could take a fresh tomato, squeeze out some seeds almost throw them out my kitchen window and there would grow a new plant. In Florida, one has to be a master gardener to combat, the deer, the salamanders, raccoons, squirrels, beating sun, torrential rains, sandy soil, and insects of every shape and size.

But what I remember best was how open, welcoming, and caring the people were. I always told my husband who is from San Francisco that the Midwesterners are the nicest people. Maybe it's because we had to help each other out when there was a snowstorm, but whatever the reason, after all these years, I was glad to see that that hadn't changed.



Myrna Shulman Ossin Copyright, 2015



Saturday Night's "Main Event"
... at the Town Club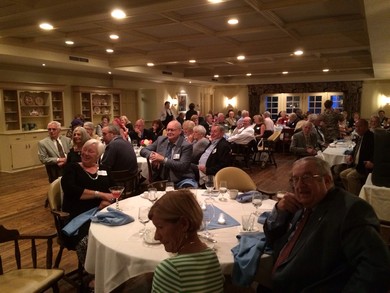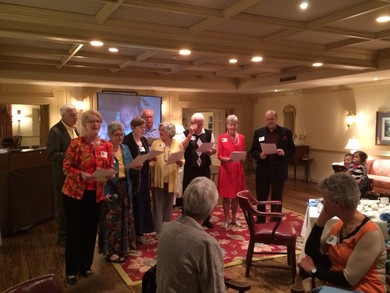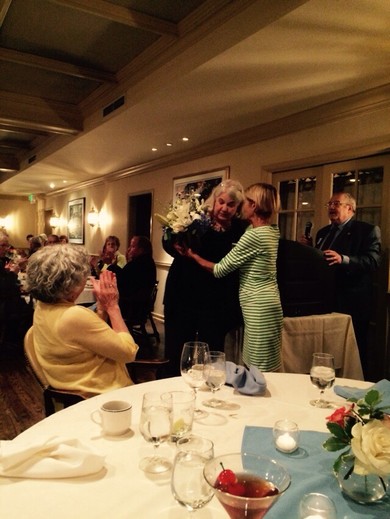 Our Leader Honored!
--------------------
Sunday Brunch ... the Weekend's
Final Event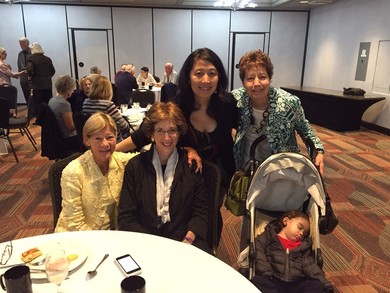 Our "littlest Knight" all tuckered out
from the weekend festivities!
--------------------
Saturday's School Tour ...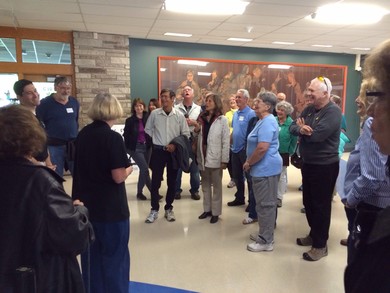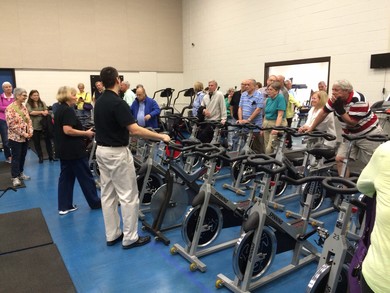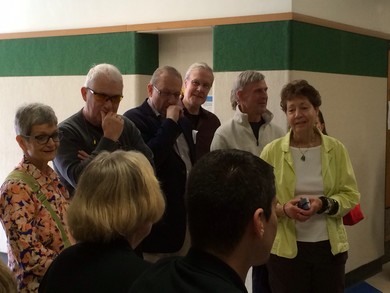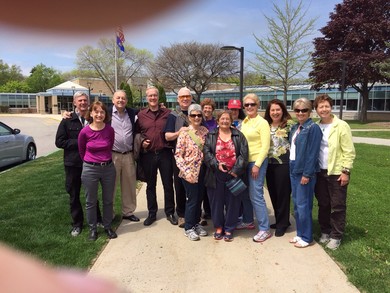 --------------------
A lunch getaway with "old" friends ...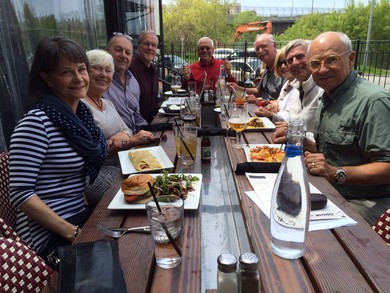 --------------------
Friday night at the Brown Deer Boathouse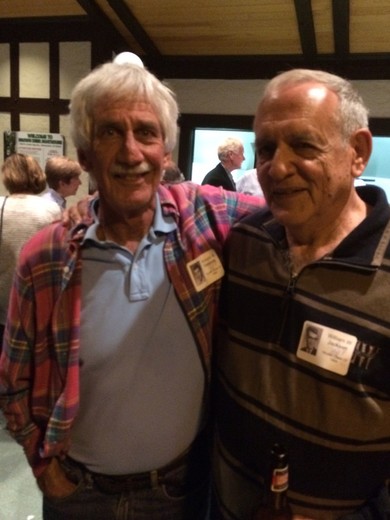 The far travelers ... Ron Resnick (Hawaii)
& Bill Jackson (Papau New Guinea)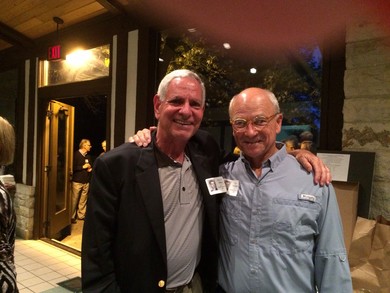 Matt Miller & Don Krahnke
----------------
Reunion Dates: May 15-17, 2015
Find all our Reunion Information by going to the Reunion Information & Registration link on the left. There you will be able to:
See the Agenda of Events that we enjoyed

See the details for each event

Make a donation to our Class of '64 Fund
Also, see who registered for each event by going to the Who's Registered link
--------------------
Currents Stats (as of 5/13/15 - 12:00 AM EDT):
The "Main Event": 115 (78 classmates, 5 faculty ... + guests)
Friday Eve Gathering: 84
School Tour: 57
Sunday Brunch: 28
Donations:

$4,236 ... WOW! ... Thanks!!!
The Road to the Reunion Leads thru Portland!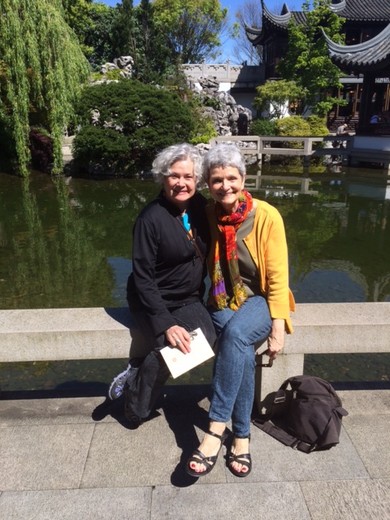 Angie Baldi Bartell and Joyce Williams at the Lan Su Chinese Garden
Hey Classmates ...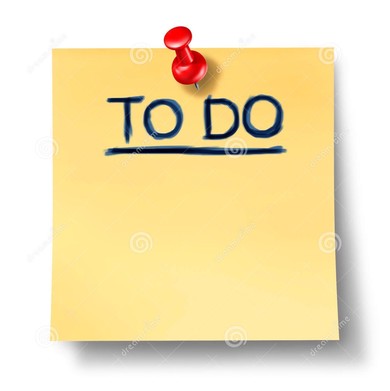 Yes! ... Still some things to do!
Fill out E-Interview

- we're up to 10 and growing! A great opportunity to reflect, philosophise and share 50(+1) years of life experience!

Participate in "Do You Remember"

- c'mon, y'all must remember something!

Submit any photos you took during the Reunion

- help build our pictorial Reunion history by going to the

Reunion Weekend Pics/Videos

link ... or contact our Webmeister by going to

Contact Us

Help find missing & non-registered classmates

- an ongoing quest ... but surely we can find a few more!

Donate to our Class Fund

- much generosity so far! ... Thank You!!! ... just go to

Class of '64 Donation Center
***Reunion News***
Friday Night Gathering Update ...
We are delighted to report that a classmate, who wishes to remain anonymous, has made an extremely generous donation to underwrite the Friday evening casual dinner event of our reunion weekend! Thanks to this enormously generous gesture, the charge for Friday evening will be just $10 per person. which will include all food and beverages (beer, wine, soda). Since we will not be set up to process credit cards at the door for this event, please plan to bring cash or a check.
All extra revenue will go toward general reunion expenses, a class gift, teacher expenses for Saturday evening, etc.
Thanks so much to our thoughtful Reunion donor!
Sunday Brunch Plans are Set!!!
The brunch will be at the Holiday Inn Riverfront
Hotel (4700 N. Port Washington Rd.),
where at least 20 of our classmates will be
staying.
It will start at 10:00 a.m., with what
the hotel calls their "breakfast banquet" in our own private room! The
price is $23.25 per person, which includes a wide
variety of breakfast foods both hot and cold
(eggs, bacon, hash browns, fresh fruit, pastries,
blintzes, etc.) plus non-alcoholic beverages
(juices, coffee, tea, milk). The price includes
gratuity & tax.
A great indoor way (not that we have concerns
about weather in mid-May Wisconsin.........) to
spend some quality time with classmates before
heading home!
So ... register soon (deadline April 30) by going to
Reunion Info & Registration
... we'd love to get our #'s in to the Holiday Inn as soon as possible!
Reunion Guests - ... we're up to 5!!!
We've been working hard to locate faculty members from our high school years to join us for our celebration. The first wave of invitations went out on March 3, and we now have positive responses from 4 of our favorites: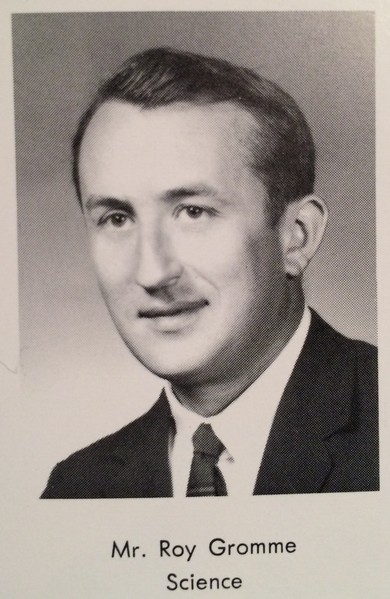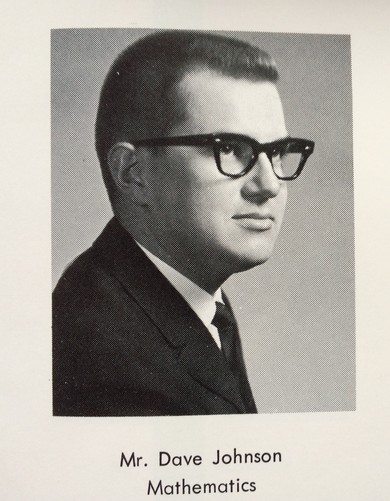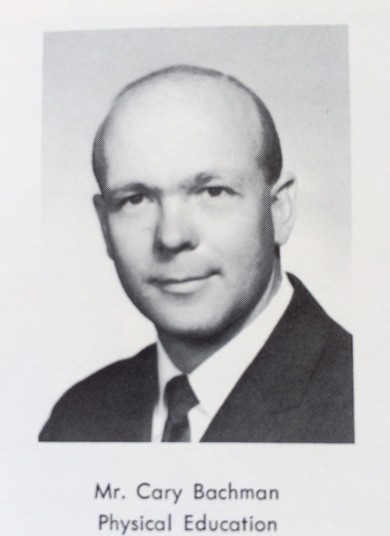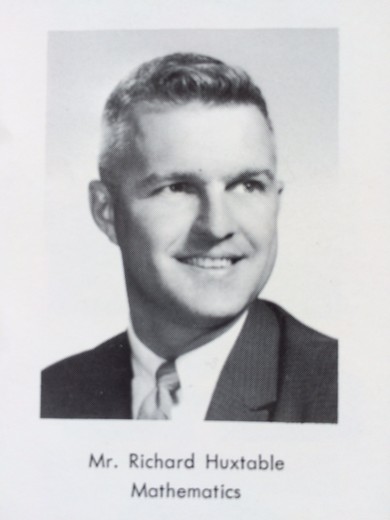 And ...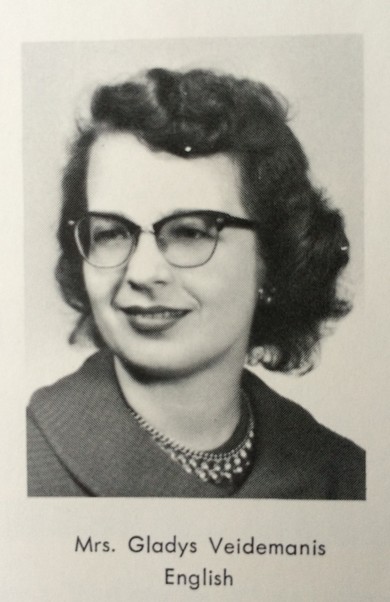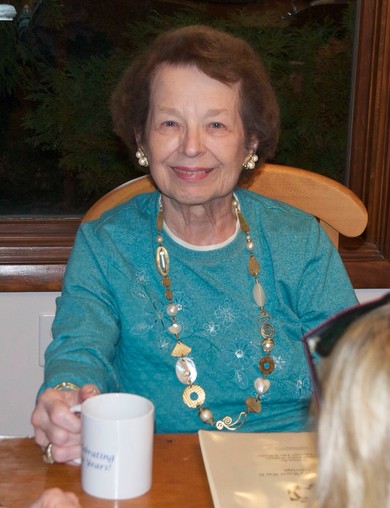 Yes! ... Mrs. Veidemanis!!!
Do you have any favorites you'd like to invite? Let us know!
Sharing Remembrances
As we get closer to Reunification, are any of you finding yourselves remembering something, out-of-the-blue, about those 4 years we spent together? Maybe something funny, significant, heartbreaking, a good time or a sad time? Do this image ring any bells?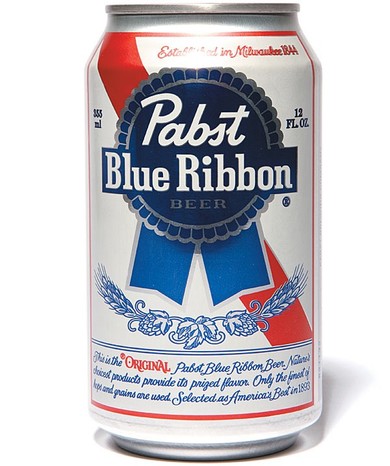 Well, Do you remember this?, a new addition to our website is your opportunity to share those memories and see if anyone else remembers them. Some of us have been brave and started to build the list. Take a look, add comments to posts and then add some memories of your own!
How to do it:
Go to the

Class Discussion Forum

link on left

Click on "

Do You Remember

" on the Forum list to see topics already posted

To look at topic already there, click on it from the Topic list; to join the discussion, click on "

Reply

"
To add a new topic, click on "

Post New Topic

" and add your remembrance
It's that easy! C'mon & join the fray!
NICOLET '64 KNIGHTS REUNION E-INTERVIEW
Where have the last 50 (+1) years gone? Sounds like Peter, Paul and Mary, right? But this is the part of reunion where we get to think about that. We all had aspirations about our future when we graduated, some of which happened as planned and some that didn't. We've taken different paths to get where we are today, and all of them were interesting! So, this isn't a test or a contest. It's a voluntary sharing of whatever you want to share with your classmates about your journey. Believe us when we say there definitely ARE classmates who will be interested to hear about your life!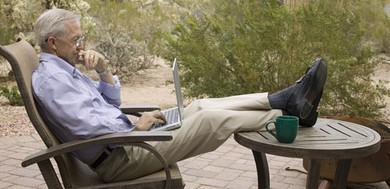 Who is this guy anyway? ... is he really one of us?
In order to get your thinking and writing juices flowing, we've provided some questions and topics to consider. We truly would love to hear from all of you, whether you'll be at the reunion or not! (Maybe especially if you won't be there, so we can get caught up…….!)
So ... to begin, go the the "Member Functions" list of links on the left, go specifically to the "Edit Profile" link ... and find 2 new question categories that have been added:
E-Interview
"Shareable" Contact Information
... then, get comfy with a cup of coffee, your favorite wine, single malt Scotch ... or whatever ... and wax nostalgic!!!
We're Still Missing Classmates!
We only have 156 of 273 classmates registered on our website ... only 58%! Where are the rest? Time is running out ... we need to put on the "full court press" to reach as many as we can! There are some prominent names missing, e. g. Baum (we found him!), Jubelierer, Kaul, Szilagyi, Klaus (Garner), Hartwig … and many more! Certainly some of you must have had some contact with our missing folks over time.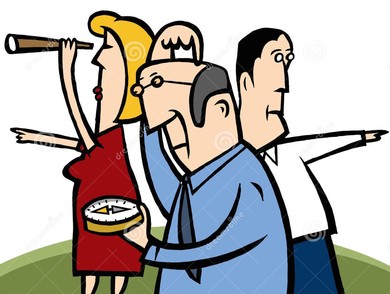 Please help us to reach them and let them know of our upcoming celebration! ... and get them registered to our website and "in the loop".
An Invitation from the Class of '65 ...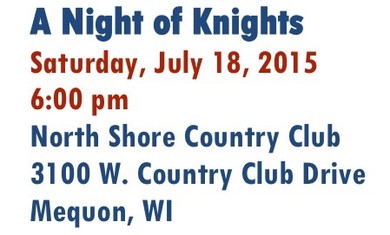 Yes ... the Class of '65 has graciously invited anyone from our class who's interested ... to attend their Reunion (but keep in mind ... we will be partying heartier than they will!). With all due respect ... we have been coopertively commisserating during our Reunion planning processes, and after all ... they do represent well over 10% of our Facebook friends community and some are welcome members of this very website!
If you are interested, visit their Facebook page "Class of 1965 Nicolet Reunion Group", or contact Connie Goodman Poll directly via email (see "Committee Contact Info" link on left margin of this page).
Our Planning Committee ...
Core Event Planning, Logistics & Communications:
| | |
| --- | --- |
| Patty Korf Schuyler | Pete Schuyler |
| Fran Sharpe Richman | Joyce Williams |
| Barbie Rosenthal Mehler | Larry Frazin |
| Dick Seelig | Don Krahnke |
| Margie Dutcher | Terry Thompson |
| Terry Wendt | Eileen Gill Dubner |
| John Gleysteen | Paula Cohen Hamilton |
Willing, Ready & Able to Support …
| | |
| --- | --- |
| Marlene Orenstein Bilsky | Peggy Palakow Bernstein |
| Angie Baldi Bartell | Bob Booth |
| Sue Neubauer Stabilit | Marty Winter Gross |
| Meredith Nelson Endsley | John Eyre |
| Bunny Weiss Jacobsohn. | Leonard Fox |
| Ellen McCarter | Bob Eastman |
Hey Knights & Dames ...
Welcome to our Website! This site has been established to help reconnect us ... and to communicate and share information about ourselves and happenings ... including our upcoming Reunion ... as well as keep our communications network alive for future class & school news and event planning.
If you are new to the site, please go to the link on the left margin entitled "Website Registration Procedure" to register yourself and begin to take full advantage of all our website features!
It's "Theatrical" Throwback Thursday Friday Any Day ...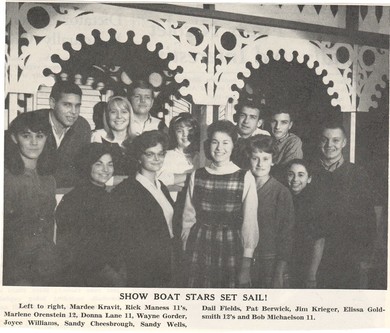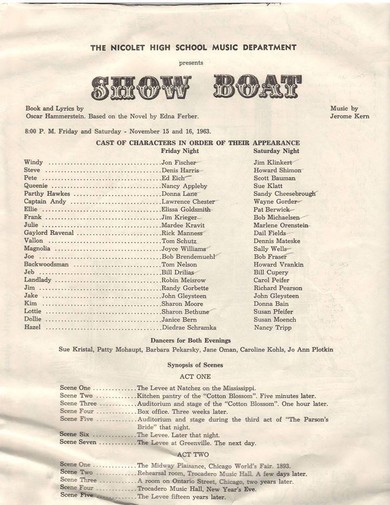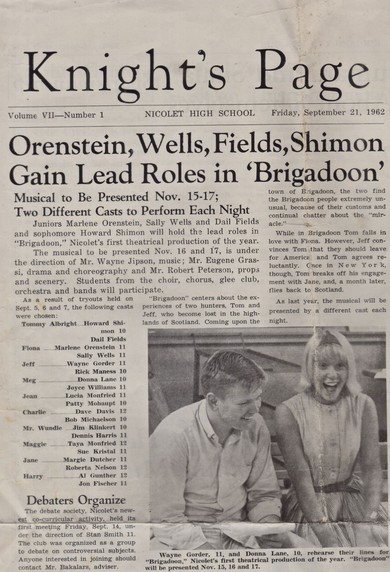 We (some of us) were very talented! ... and probably still are!
- Pictures courtesy of Class of '65 (we pirated them!)
Our Facebook activity has plateaued again ...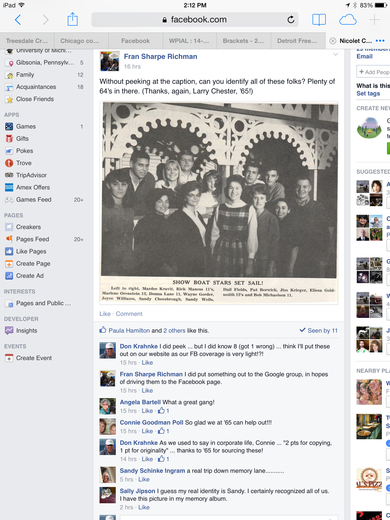 ... we've grown to 29 in our group (although the Class of '65 is at 109!) ... see the link on the left, "Facebook Instructions" for how to get involved (remember ... optional, only) ... easy to get on to and very conversational!
A Reunion Hor's d'Oeuvre ...
a small "Get-Together" occurred in Milwaukee
in June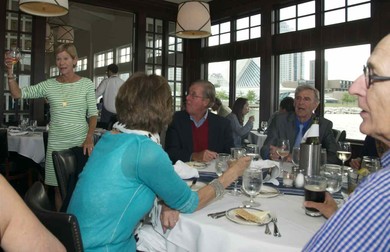 Patty Korf Schuyler (toasting), Pete Schuyler, John Gleysteen, Clydy Robinson & Marty Winter Gross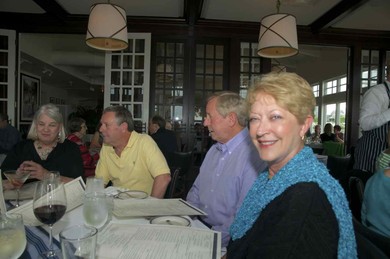 Fran Sharpe Richman, Terry Thompson, Margie Dutcher & Sig Other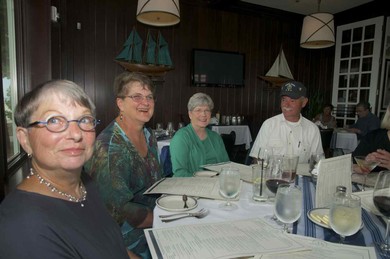 Marlene Orenstein Bilsky, Carolyn Kohls, Don Dustin & wife
(sorry if some of the names didn't come out right)
Our Class over the Years ...
"Mini-Reunions" Along the Way ...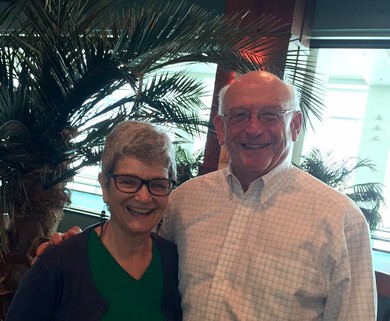 Portland Airport -March, 2015 - Joyce Williams & Dail Fields cross travel paths!
Venice, FL - February, 2015 - Tom & Margie (Engle '65) Krauskopf visit Sandy Schinke Ingram
You are highly encouraged to submit your own photos to share with us ... of you and other classmates ... before, during or following our high school years!
Our Knight Classmates in Action since Graduation ...
See "Classmates in Action - Archives" link on the left for items shown here in the past.
Memories from our School Days ...
Finally ... representation from Riverview (courtesy of Joyce Williams)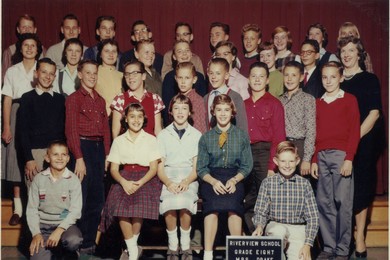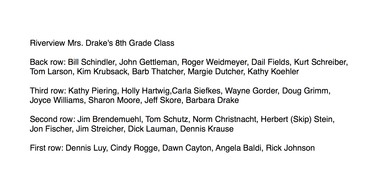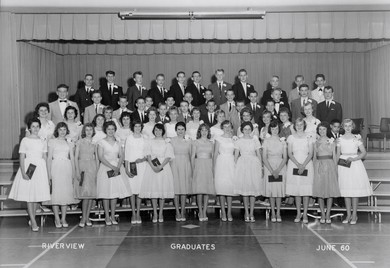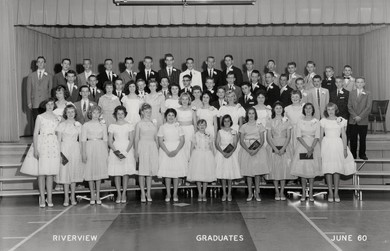 Our Bayside contingent ...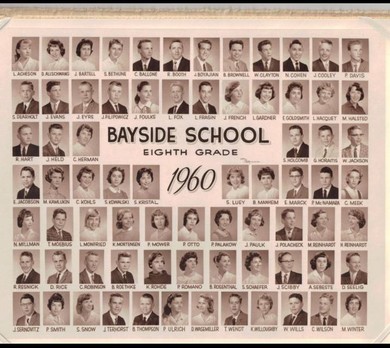 Our Fox Point Contingent ...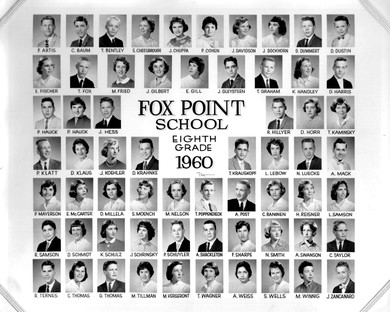 Gene Marck, Penny Mayerson & Fran Sharpe Richman (1963)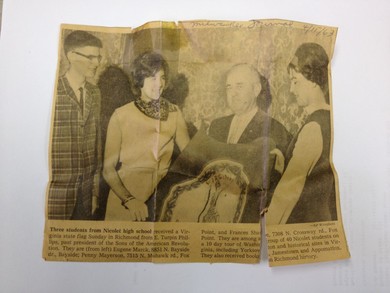 Our Class, SAS and our Nicolet European Trip from 1964 Celebrate 50 Years!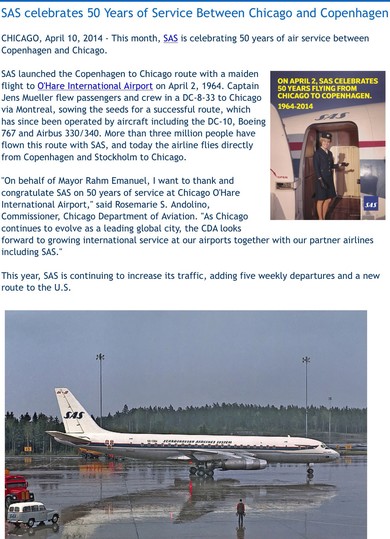 Who would have imagined ... or remembered ... that our HS European trip was one of the 1st ever to be passengers on SAS from Chicago to Copenhagen?
(thanks to Terry Wendt for uncovering this!)
Some of our Classmates on the tarmac awaiting departure ...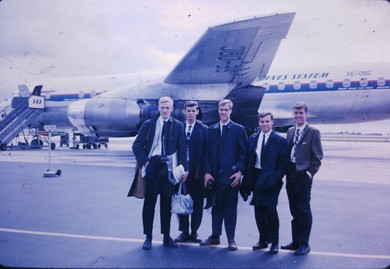 Chuck Post, John Held, Terry Wendt, Don Krahnke & Pete Schuyler
Trip Highlight Photo ...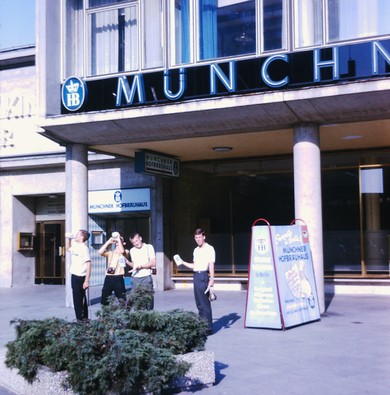 Terry Wendt, John Held, Chas Haworth(?) and Pete Schuyler ... enjoying refreshment on warm afternoon
at well known West Berlin watering hole
(Stay tuned for more pics ... if you were on the trip and have some, please submit!)
School News
Sport(s) Repor(t)
Gridiron Report
... but how could this be???
Nicolet Cancels Varsity Football Season
Aug. 14, 2014
In a stunning development, Nicolet High School has elected to cancel the varsity football season in 2014, citing a lack of numbers within the program. The season was slated to begin with a game against Waukesha South on Aug. 22.
A statement from Nicolet athletics director Kirk Krychowiak was released Thursday and reads as follows:
"Nicolet High School has always considered excellence in athletics to be a key component of the quality education we provide to our students. The success we have achieved in our athletic programs is a direct result of the enthusiasm of our coaches, students and the community.
"Due to an insufficient number of student athletes at the varsity football level, the district administration has decided not to field a varsity football team for the 2014 season. Nicolet will have Junior Varsity and Freshmen programs and we are making arrangements for senior athletes to play this season.
"We have started efforts to improve our football program moving forward to ensure that students will have the opportunity to play in the future. Plans are already in place to upgrade the school's athletic facilities, for football in particular, which is sorely needed to improve the quality of the program and student participation."
Nicolet has not made the WIAA postseason since 1989, battling in a very difficult North Shore Conference that has produced state championships from Homestead (4) and Germantown (2) in the time period since, not to mention a Cedarburg program that went to the state final in 2010 and a Whitefish Bay squad that has reached Level 4.

Nicolet's enrollment of 1,085 students would project to a Division 2 standing in the football postseason out of seven divisions. While several program have canceled football because of lack of numbers in recent years, Nicolet is believed to be by far the largest to do so.
Nicolet was scheduled to face Wauwatosa East in the second week of the season before beginning North Shore play. Nicolet did not win a game last year and endured a season that was trying for more than just on-field struggles.
... and THE BAY was to play Nicolet for Homecoming!
(from Glendale NOW)
... OK ... to fight withdrawal from the lack of a Knights football season ... let's harken back to our glory years ...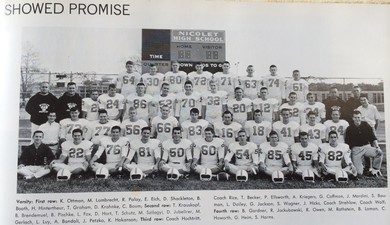 ... when boys were men ... we toughed out August 2-a-days ... always fought for & defended every yard, etc., etc., ... blah blah blah ...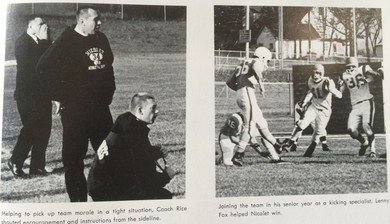 ... and some highlights ... our coaches, and yes! ... that's Lenny "the Toe"!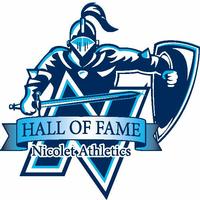 Nicolet Athletic Hall of Fame Includes Faculty Members of Our School Years
Dick Huxtable added to our list!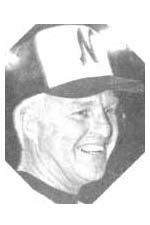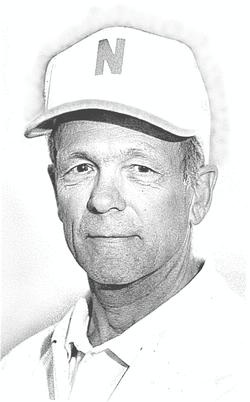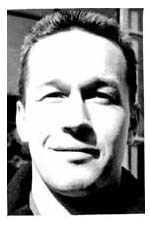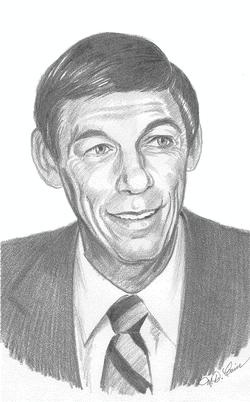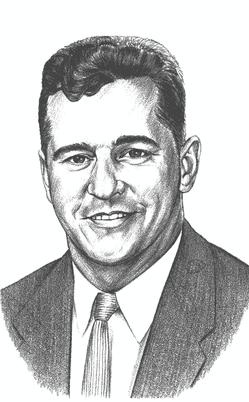 See bios of each on the "Hall of Fame Inductees" link on left.